Our volunteers
We are committed to welcoming people from all backgrounds and communities, and creating inclusive teams.
We value and celebrate the individual perspectives and differences of our volunteers.
"TLP is a truly amazing service, supporting me through the darkest moments of my life. I'm so impressed by the Helping Volunteers at reception, the fact you are called if you can't make an appt. to talk things thru on the phone. The level of care is fantastic and supportive at every level. Small details like being offered a cup of tea make a big difference. I want to say a heartfelt, sincere thank you to ALL volunteers at TLP for opening their hearts and giving of themselves to help people like me. Thank you. You are amazing human beings'

Feedback from one of our visitors about a volunteer
The Listening Place strives constantly to balance providing the best support for our visitors with the wellbeing of our volunteers.
We are looking for volunteers who have a fundamental desire to help others, as well as compassion, reliability, a non-judgemental approach and resilience.
Our application process is selective, as not everyone is suited to what we do at The Listening Place.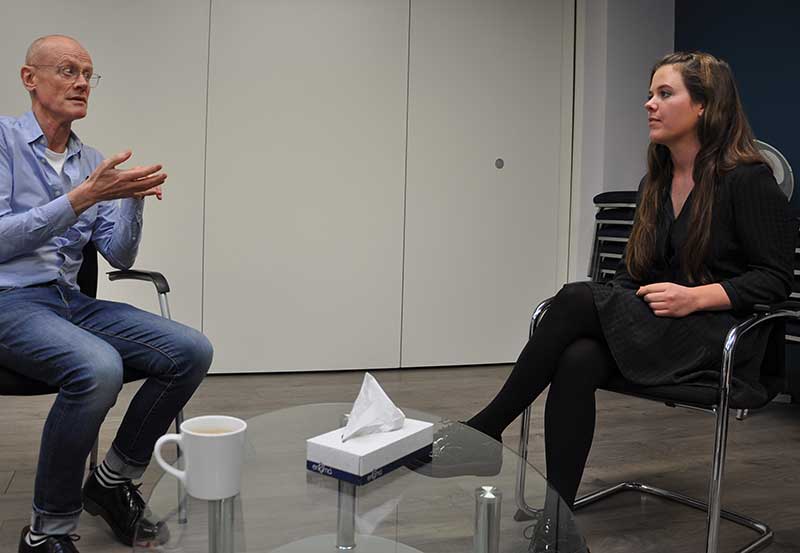 "The volunteers are excellent at knowing when to listen when you're talking and knowing the right questions to ask when you feel lost as to what to talk about

Feedback from one of our visitors about a volunteer
"I can't speak highly enough about the quality of the service I've received from TLP and in particular [my listening volunteer]. He's non-judgmental, supportive, compassionate and a great listener

Feedback from one of our visitors about a volunteer
As one Volunteer put it...
"Joining TLP has been one of the best things I have ever done. Whilst it can be serious and difficult it is also amazingly rewarding, friendly and heart warming. And the training is brilliant but intensive.
Become a Volunteer